Building your own journalistic career brand
Aug 10th, 2009 | By
joegrimm
| Category:
Advice
,
The Package
JOE GRIMM
Career brands seem to be getting more attention from journalists these days.
Medill's Owen Youngman just bought some M&M candies. Half say owenyoungman.com and half say "The next miracle," his tagline.
Howard Weaver, former VP/News at McClatchy, has just come out with a new logo. It is on his blog, Etaoin Shrdlu. It is on his Twitter account. His tagline is "A Life in Letters." (The red is his.)
OK, so, are these guys crazy? Crazy can be a brand, too.
But I don't think they are nuts.
I learned about journalists and branding gradually.
I used to like to pounce on our department heads at the Detroit Free Press and ask, "Who's your next hire?" Most would look at me warily and say that they didn't have any openings — or any idea who they would hire next. That was my point. If you don't know who your next hire is, what will you do when you suddenly get an opening? Spin your wheels for a few months? Having a couple people warmed up can help you hire better and keep the place running. It can even save a manager from losing a position.
The sports editor was different, though. Gene Myers would say, "My problem is not finding someone, Joe, it's choosing from all these great candidates." He gestured at a spray of applications on his desk, applications he had clearly been reading, even though he had no openings. He knew that, when the time came, he would not choose a great candidate, he would choose someone that was great in some unique way. He almost always hires quickly.
A professor from the University of Missouri came visiting one day and inquired about "The Comma Queen," a Mizzou grad working on the copy desk at a nearby newspaper. I was piqued. I knew her by the name she had before she had gotten married, but not by her new name or this brand. Hearing this great brand for a copy editor, I was instantly interested. I began calling her and we hired her within the year.
I began branding prospects to help me remember their better attributes and to remind them to work on those things. Hence, we had "Lieutenant Columbo," named because she asked a lot of questions and wrote down the answers in a little notebook, like the rumpled TV detective. "Two Questions" as someone else who, even as a high school student, was always ready with a followup question. These are good brands for journalists.
And, the day I walked into a National Association of Black Journalists convention shell-shocked because my newspaper had changed hands the day before, I was greeted by other recruiters who told me not to worry because I was a brand. I thanked them for their reassurance and told them that I hoped that the JobsPage had become a brand, but wasn't sure what that meant. They insisted that, no, I was the brand. I began thinking like that.
So I understand where Youngman and Weaver are coming from.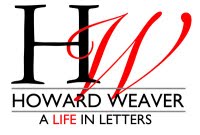 Weaver wrote, "Thinking about the notion that individual journalists are (and need to be) now brands in themselves, I wanted to use a striking logo to identify my work across many platforms."
He and Youngman can pull this off — the whole M&M and logo thing — because they have already become brands. They are known for something. The candies do not make Youngman a brand He did that himself with years of work and a number of successful developments: chicagotribune.com and RedEye, for example.
(I notice that Weaver calls his present iteration Howard 3.2 and Youngman is all the way up to 11.0. But that is stuff for another day.)
Becoming a brand is not about logos or nicknames or wearing a red vest, as the maverick governor of Wisconsin used to do.
You become a brand by being:
Authentic: Because everyone can sniff out a phony. Being phony can doom you.
Exceptional: Being just as good as the people around you but wearing a funny hat brands you
— but not in the way you'd like. You have to be the best first. It can be a narrow niche — think of The Comma Queen — but you have to dominate the category.
Seth Godin
— a marketer who has created his own brand — deals with being remarkable in his book, "The Purple Cow."
Valuable: Focus you attention on being great at something that matters and that will matter in the future. Being the king of spot color will not do much for you in a multi-color world. Be strategic.
Consistency: The great ones are great all the time — even when no one is watching or when it doesn't seem to matter. It matters to them and so they invest the effort. Consistency comes from authenticity.
Share: The best are unafraid to teach what they know. They believe they will remain on top
and that no one will try as hard as they do to be that good. Besides, they are dedicated to the qualities they embody and they want to see more people practice them. Ari Weinzweig, a founder of the very popular
Zingerman's Deli
in Ann Arbor, Mich., once told me he was unafraid to run classes in which his competitors could learn his methods because he doubted they would go to the lengths he did to make customers happy.
If you can do all these things, then you will be a brand. And after you are a brand, you can get a lot of those little hearts printed with your Web address.
If you'd like to know more about building your journalistic brand, especially through social media, which make it so much easier, I recommend this little slide show. Jen Reeves of the University of Missouri made "Putting Your Best Foot Forward" for a program we did at an SPJ regional conference in St. Louis. I recommend her work and her blog.
Mediashift: Journalism students need to develop a personal brand.
Poynter Online: Journalists' Plan B Should Include Building Your Brand Online